Welcome to the official internet home of Sci Fi/Fantasy/YA author S.K. Holder. Here you will find information on my upcoming novels, read excerpts, get writing tips, and read my author blog.
THE OTHER WORLDS: where the realms of science-fiction and fantasy collide…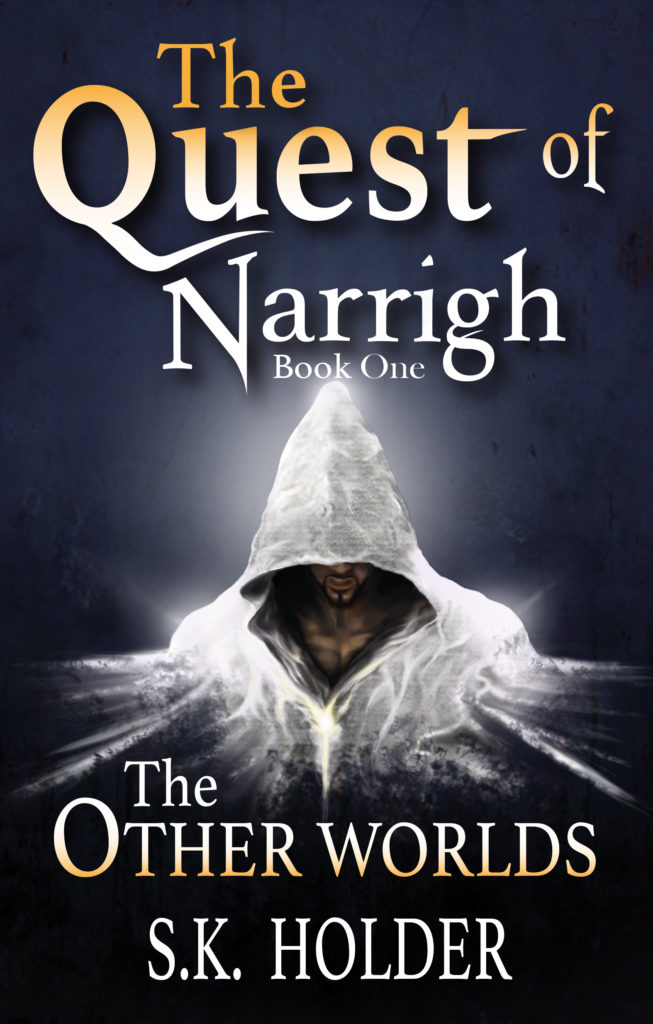 Connor is playing an online computer game, The Quest of Narrigh, when without warning he finds himself in another world. He played the game well on his brother's laptop. He defeated his enemies with his acts of defiance and bravery. Narrigh is now a reality. It is a world governed by magic, filled with hostile races, warring factions and ferocious beasts.
In Narrigh, Connor is no ordinary boy. He discovers he possesses extraordinary powers, which he must learn to master if he wants to survive. But first, he must find his courage…
The scientist, Skelos Dorm, has been exiled to Narrigh from his home planet, Odisiris, for carrying out unlawful experiments. Forced to work for the Narrigh government, he holds in his possession a great artefact that if wielded could disrupt the balance between Narrigh and Odisiris, and ultimately lead to their destruction.
---
Reviewed By Anne-Marie Reynolds for Readers' Favorite"The Quest of Narrigh: The Other Worlds was a very interesting story. I found it riveting to be fair, something totally different and a really good story. SK Holder has managed to cross the line between fantasy and reality in a very clever and enthralling manner. His characters are very well written, as is the plot and the whole story line. It's a highly entertaining novel, the first in a series. I look forward to reading the next one in the series and hope it's as good as this one."

---
Reviewed By Kim Anisi for Readers' Favorite
The Quest of Narrigh (Sci-Fi Fantasy Series Book 1) by S.K. Holder caught my eye because I enjoy some MMORPGs and was interested in the idea of what it would be like for someone to actually be drawn into one of them. I know there must be a few of these books around, but this is the one my eyes fell on. Connor, a normal kid who played "The Quest of Narrigh" on his brother's computer (without his permission, naturally), somehow wakes up inside the game, but has no idea how he got there, and – unlike his game character – the boy has no idea how to survive in a fantasy world. Connor is linked with Skelos, some sort of scientist who has the character of a dubious wizard (I think), but is quite charming in his own way. If Connor wants to find out what happened to him, he needs to become stronger, more talented and also talk to the right people – but how will he manage this? And is Narrigh really just a game world? And what connects Connor and Skelos?
The Quest of Narrigh by S.K. Holder is a really nice read. I would have liked it to feel a bit more like being in a game, but I guess there are certain limits with what you can and can't do within a novel. It is fun to follow Skelos' and Connor's stories. I enjoyed Skelos a bit more, he's just a very likeable, odd character. The background of the various different worlds is quite fascinating, and holds the potential for a few follow up books (and the title actually suggests that there will indeed be more). I could also imagine this as a fantasy TV series.
---
Reviewed By Michelle Stanley for Readers' Favorite
This story is filled with magic, suspense and strong characters in a well developed plot. The author ensures that readers get to know these unique characters, especially the main ones, by giving each a section of their own. I was drawn into the adventure because of this and enjoyed it very much. The author's moderately paced story contains a lot of activity. It is original and a book I recommend.